Tails up, Storm Troopers! I'm Storm, you're awesome, and this is Typing With Wet Paws. This is also getting ever closer to Christmas, which is probably going to be pretty exciting for me, because it's my first proper Christmas with these guys, and everybody's first in this apartment. The aunts went to the storage unit earlier in the week, and had second thoughts about doing the archaeology needed to get to the existing Christmas tree, since it's in a box near the back. In other words, behind heavy stuff. Instead, they plan to buy a new one probably this weekend. Maybe a tabletop version, even though Aunt Anna has a lot of lights at the ready.
What she did pick up at the unit, though, was the rest of her pen collection (well, the most used ones, anyway) and I helped her sort through them and get them put away.
There is a high possibility that I will give Aunt Anna a pen for Christmas. Last year, I gave her a lightbulb, but that's only because we were visiting Aunt Linda's family, and we were shut in the guest bedroom and that was the best thing I could find. Aunt Anna loved it, though, so I guess I did good anyway. There is also a possibility that I know something about where her morning pags notebook and brand new kraft paper notebook are (she is pretty sure they are together) and could surprise her when Christmas comes.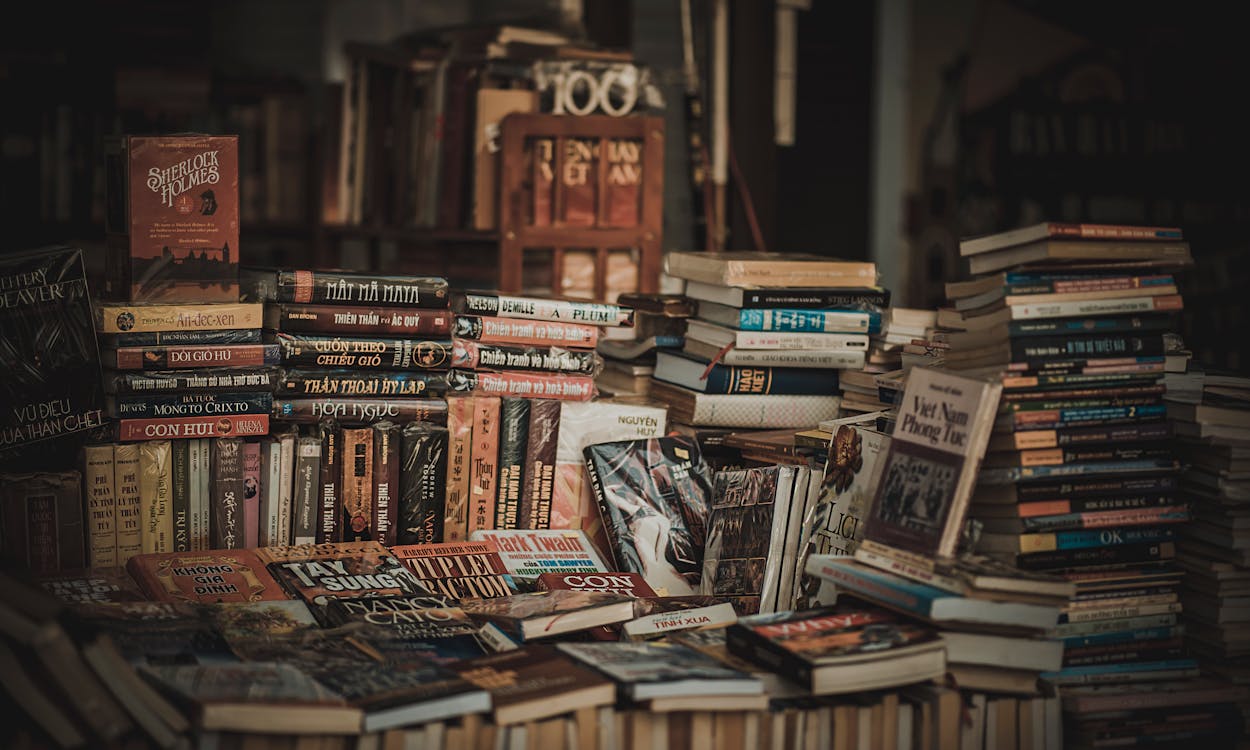 Aunt Anna had a great chat with Miss Lisa over at Buried Under Romance, and they are super excited about lots of fun stuff they have planned for 2021. For now, there is the most current Saturday Discussion, and Miss Lisa's review of the newest Christmas romance from Jenna Jaxon. Click those links if you want to take a look.
As for the whole Goodreads challenge thing. Sorry, Aunt Anna, we have to go there. It's time. As of right now, Aunt Anna has read 77 out of ninety books, putting her seven books behind schedule if she wants to make it to her goal by the end of the year. That means she has thirteen books to go, with twenty-one days to go. Doable. There may be some fussing, because the big reader energy is still not back yet, but she has a few ideas.
Move the goal post. As in get in there and change the number to something more manageable, like 80 (or even 77, where she currently is) and be done with it. There are bigger fish to fry, after all. Mmm, fiiiiiiiish.
Push through, everything else be, um, danged. Get to that arbitrary number no matter the cost because there is a reputation to uphold.
Audiobooks. All the time. Even when writing and stuff like that.
Novellas. All the novellas. Don't care if she wants to read them or not, they're short.
Say the fluff with it and not even try. Losing isn't the end of the world. It's 2020. There are naps to take.
Yeah, she's not going to do that last one. It's going to be one of the others. Which one would you pick if this were you in this situation? Drop your answer in the comments. I will say that she is getting more reading time since she still has to share the computer with Uncle Rheuben and that means she doesn't get a lot of or sometimes any Sim time, so reading is more accessible. We'll see what happens. She's not thrilled with being this far behind after being that far ahead as she once was, but hey, it's 2020. These things happen.
Before you ask, that is not a flatlay. That is just how his desk usually looks. He's a tidy dude. There is usually a laptop there, but since it isn't working, it's in its box for the time being. Hopefully a short time, because computer sharing makes Aunt Anna a little loopy, if you catch my drift.
That did not, however, keep her from having a great video chat with Aunt Melva. They have set a goal to be done with the first draft of Drama King by Christmas, which is super exciting. After that, there is going to be a poopload of editing but Aunt Anna likes that part, so it's all good.
That's probably about it for right now. Aunt Anna wants to get to the big business at hand for her Capitol Region RWA chapter, because it's member appreciation time, and she gets the super fun job of shaking virtual pompoms in everybody's direction, reading off all the great things they've done in this sucktastick year. She normally does that in person and gets to hand out treats and presents. That's going to be a little different when done virtually, but I bet it will still be fun, especially with a very high chance of a calico photobomb.
Headbonks!