Tomorrow begins a new month, which means that part of my day today is for making sure I have my June planners (plural) are in good working order. My list for the week's shopping includes things like an audio cable for the external speaker/microphone, and a decent reading lamp for my nightstand, lightbulb that gives off warm light essential. Once I have this post posted, I get to wrestle my dinosaur desktop to transfer some files to my laptop, and take a good long look at Scrivener and decide whether I want to purchase a new copy or look into resurrecting my HP stream laptop that has it already installed. (Resurrecting the ancient MacBook Pro is also an option, which would require buying Scrivener for Mac.) I have various electronic devices charging, including my OG (to me) Kindle-Kindle, Methos Junior (she's a girl, though) for easy electronic reading without the temptation to constantly check social media and find the perfect background audio.
The bed has clean sheets on it, in preparation for work done in the "soft office." This is also why I have finally accepted that I will have to A) figure out where to buy a replacement LED unit for the lamp I had by my bed, and B) how to change them, and C) buying a decent lamp with a real bulb will probably be my best course to take here. Props to the home decorating You Tube videos I have been inhaling for reminding me that lightbulbs come in different temperatures of light. The office chair search continues, as I scour FB Marketplace for a likely candidate, or can come up with a solid enough plan to justify renting a bigger vehicle to move actual furniture from storage.
Tonight, I will be racing the remaining hours on a historical romance I have on electronic loan from the library, as the historical romance reading mojo seems to be thinking about returning from its smoke break. I ripped the bandage off my Netflix block a couple nights ago, and watched all of Harlan Coben's the Woods in one night. (Polish adaptation of an American novel) most of it with Storm sphinx-ing on top of me so that she can watch, too. Follow me for more dark European creepy drama reccommendations. I am going to be a big girl and get to my This Is Us backlog, even though I know what happens in the season finale. I do not intend to write Kate and Toby fanfiction, but I am willing to if they force my hand. Ditto Kevin and Sophie, and when are we going to get to see Rebecca and Miguel's love story? I know he's no Jack (who could be?) but he's a good guy, and I am here for Rebecca having not one but two big loves in her life. Oh, and Uncle Nicky/Sally second chance, please. I think that's all. :consults list: If they touch Beth/Randall, I riot. Oh, and that better be Malik who is Deja's flash-forward partner.
Reading devices are loaded with next YA e-book, audiobook, and historical romance reads. Tomorrow, the libraries in our area open. One guess who is going to be there with a big tote bag.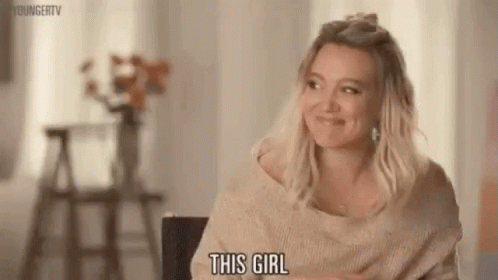 For clarity, I mean me, not Hillary Duff. Unless you're in California. Then more likely her than me, but it's a big state.
It's the idea that counts. I have missed the library like I'd miss air if I were locked in a trunk. Tomorrow is a family day, but I have days after that blocked out on my calendar as Writing Days. Capitol W, capitol D. In boldface. Not only is there the draft to look over for Drama King (and my first ever crack at looking for sensitivity readers) but my return to A Heart Most Errant edits, and next up, a return to Her Last First Kiss, where I can make right what once went wrong.
This time, I am not overwhelmed. I am excited. My prep work for Queen of Hearts is underway. As I suspected, it would mosey on in when I was doing other things. That seems to be the way things work around here. My "A Working Day" playlist is playing (follow on Spotify if you want to know what the inside of my head sounds like.) I expect that it will grow, which is always a sign of life.
Appropriate for the start of a new month, at least for me. Regardless of what the calendar or almanac says, Memorial Day starts summer in our family. This year, though, I highly suspect that comfy apartment, shiny new laptop and a realistic writing plan will keep me well occupied for most of the season. After that, fall, and the return of my super powers, fall being my favorite season. It's not that far away at all.